Need advice? Call our experts free on
0800 090 1342
3 Mobile to offer broadband service in Wales
Broadband provider 3 Mobile is set to offer mobile internet services to rural Wales.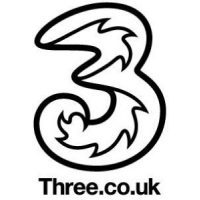 Broadband provider 3 Mobile has announced plans to offer a new Wi-Fi service in rural Wales as part of a plan to encourage the take-up of broadband in isolated areas of the country.
The operator will provide 20 families and businesses in the Ceredigion region with its new Mi-Fi units, which create personalised Wi-Fi hotspots for specific areas, for a year.
Furthermore, it will offer a community hotspot in the Royal British Legion hall in Aberaeron, allowing anyone who comes to the hall free access to broadband internet, reports Mobile Magazine.
The operator argued that current internet access speeds in the area are prohibitively slow, making it difficult for consumers and businesses to use it for any practical purpose and hindering the consumption of data-heavy media such as streaming videos.
There are also some parts of Ceredigion which cannot access broadband internet at all, 3 Mobile pointed out.
Chief executive officer of 3 Mobile David Dyson argued that it is the natural next step for the company to target areas like these which are struggling with broadband provision because of a lack of infrastructure.
"Unfortunately, because of the limitations of fixed-line broadband, there are still too many areas which still can't receive a usable fixed line broadband service," he explained.
"This is exactly where mobile broadband can bridge the gap between the 'haves' and the 'have nots' whether they are on the side of a hill, or deep down in a valley," added the chief executive officer.
3 Mobile recently used an official blog to announce plans to upgrade its existing broadband system from a 3G network in a bid to offer customers more consistent speeds throughout the day and increase the amount of people who can use the service.
It expects to commence a nationwide rollout of the new technology over the course of the summer.