Be Broadband appoints new managing director
Chris Stening has been handed the role, taking over from previous incumbent Tom Williams.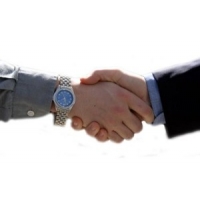 Be Broadband has announced the appointment of Chris Stening as its new managing director, following the departure of Tom Williams in late 2010.

Mr Stening, who previously held the same role at internet service provider (ISP) Easynet, said he is looking forward to developing the consumer and wholesale sides of its business, the latter of which launched towards the end of last year.

He insisted Be is the ideal choice for both enterprise and home broadband use, due to the "superior quality" and "proven reliability" of the ISP's network.

Felix Geyr, managing director of home and broadband at O2 - Be's parent company - welcomed the appointment, commenting: "The Be brand has become synonymous with great service and customer experience.

"I am sure this will continue both in the consumer and wholesale market under Chris's leadership."

Mr Williams, the former incumbent, announced his intention to leave the broadband provider last September after spending four years with the company.
The Superfast Surrey fibre broadband rollout is now more than three-quarters complete.

Telford and Wrekin Council is set to submit a bid to Broadband Delivery UK to bring improved internet speeds to the local area.

Nicola Sturgeon has announced an additional £2.5 million will be invested into bringing superfast broadband to rural Scotland.

Residents on a Yeovil housing estate are campaigning for their area to receive better broadband services.

Superfast broadband is coming to more homes and businesses in West Yorkshire.

The FSB is calling on the government to improve its business broadband rollout.