Be Broadband appoints new managing director
Chris Stening has been handed the role, taking over from previous incumbent Tom Williams.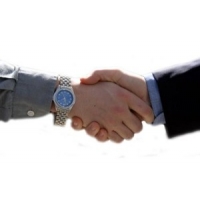 Be Broadband has announced the appointment of Chris Stening as its new managing director, following the departure of Tom Williams in late 2010.

Mr Stening, who previously held the same role at internet service provider (ISP) Easynet, said he is looking forward to developing the consumer and wholesale sides of its business, the latter of which launched towards the end of last year.

He insisted Be is the ideal choice for both enterprise and home broadband use, due to the "superior quality" and "proven reliability" of the ISP's network.

Felix Geyr, managing director of home and broadband at O2 - Be's parent company - welcomed the appointment, commenting: "The Be brand has become synonymous with great service and customer experience.

"I am sure this will continue both in the consumer and wholesale market under Chris's leadership."

Mr Williams, the former incumbent, announced his intention to leave the broadband provider last September after spending four years with the company.
EE added another 18,000 fixed broadband customers in the three months to September 30th.

Digital Derbyshire has delivered superfast broadband to Overseal, while connectivity work in nearby Melbourne is almost complete.

Over 300,000 homes and businesses in Birmingham have now been connected to fibre broadband, thanks to BT Openreach.

Hyperoptic will be delivering superfast broadband to central Manchester residents.

Superfast fibre optic broadband has arrived in the market town of Wensleydale.

Businesses in Lancashire are being given the opportunity to take part in an event showing them how to use broadband to their best advantage next week.