Need advice? Call our experts free on
0800 090 1342
Broadband helps Christmas Day home workers, says Demon
The broadband provider has claimed a sixth of Brits will work from home on December 25th.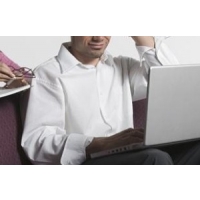 Home broadband
connections will be used by one in six people to enable them to carry on working on Christmas Day, new research has revealed.
A study carried out by Demon Internet found Brits view remote access to business functions as a "necessity", with many of these services set to be used on December 25th.
Some 95 per cent of those planning to do so said they will be using their
broadband
to send and receive emails, more than half intend to make work-related phone calls and just under one-third will access cloud-based applications.
Matt Cantwell, head of Demon Internet, said the company has identified a "growing trend" for Brits to take advantage of such facilities.
"As a nation we're no longer restricted by set working hours and are often the most productive when working whenever and wherever suits us best," he added.
Andrew McGrath, commercial director at
Virgin Media Business
, recently said remote access is one way firms can continue to operate normally during periods of adverse weather.