Need advice? Call our experts free on
0800 090 1342
BT gets fibre optic broadband support from Huawei
Huawei has supported BT in its fibre optic broadband rollout by providing it with a number of access products.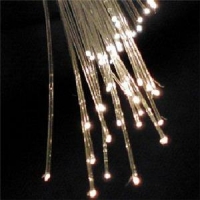 BT
has received assistance from telecoms solutions provider Huawei in the rollout of its
fibre optic broadband
proposition across the country.
Locations throughout the UK are currently being connected to the high-speed
broadband
network, with BT most recently announcing that more than 11,000 homes and businesses in Tettenhall will be hooked up to the infrastructure in the coming weeks.
According to Huawei, it has supported this deployment by providing BT with a number of access products that are designed to reduce maintenance and operation costs.
Chief executive of BT Openreach Steve Robertson noted that the two companies have had a "strong" working relationship for a number of years.
"We are pleased to extend this further by choosing Huawei as one of our strategic partners to help us deploy Next Generation Access on a national scale," he added.
Mr Robertson went on to state that BT is planning to invest £2.5 billion in fibre optic
cable broadband
technology.