BT outlines Cornwall fibre broadband rollout targets
The telecoms giant is planning to connect half of exchanges in the county by autumn 2012.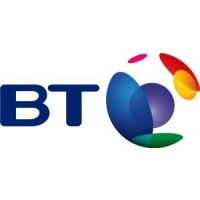 BT has announced it is on track to bring fibre optic broadband to half of Cornwall's telephone exchanges by autumn 2012.

Within 18 months, around 50 of the 100 exchanges in Cornwall and the Isles of Scilly are due to be connected to the technology, under the Superfast Cornwall partnership between BT, the European Union, the Cornwall Development Company and the local county council.

The telecoms giant revealed the initial stages of the rollout will focus largely on the east of Cornwall.

Of the next 17 exchanges to be upgraded, the eastern towns of Callington, Gunnislake, Launceston and Liskeard are all included.

According to BT, fibre broadband will be live in each of these 17 communities by next March, while 26 more exchanges are set to be hooked up by the following autumn.

Eight pilot sites - including the Chacewater and Chiverton Cross area, St Agnes and Leedstown - are already taking advantage of the service.

More than 15,000 people in these trial locations can benefit from high-speed broadband thanks to BT's local infrastructure improvements.

Sally Davis, chief executive of BT Wholesale, was also able to give some insight into the levels of demand for the technology displayed by Cornwall residents and businesses.

Super-fast internet services have been available in the south-west county since March, when the first 50 customers were connected. Since then, the total number of properties with access to the network has risen to approximately 700.

"Early interest and take-up from homes and businesses across the county has been very encouraging," Ms Davis remarked.

She went on to state: "The Superfast Cornwall partnership is setting the standard for rural areas in the UK and across Europe. This is a hugely complex undertaking, but we are rolling out super-fast broadband at pace and to schedule."

The scheme is expected to cost as much as £132 million, with the European Regional Development Fund contributing up to £53.5 million.
Bicton Church of England Primary School is the first school to gain access to fibre broadband under Connecting Shropshire.

Broadband East Riding is set to deliver superfast broadband to an additional 20,000 properties.

Four villages will soon benefit from quicker internet speeds thanks to the Digital Scotland Superfast Broadband initiative.

BT Business has signed contracts worth £9 million with Odeon and European Metal Recycling.

The Superfast Surrey fibre broadband rollout is now more than three-quarters complete.

Residents on a Yeovil housing estate are campaigning for their area to receive better broadband services.