CBN helps O2 record ultra-fast 4G mobile broadband speeds
Cambridge Broadband Networks is providing backhaul services to O2's trial of 4G in London.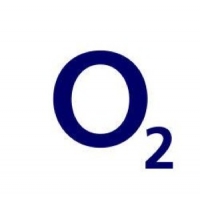 The fast mobile broadband speeds being achieved by O2 in its trial of 4G technology in London are partially down to the support of Cambridge Broadband Networks (CBN).

Based in Cambridge, the company is providing backhaul services to more than 50 per cent of the next-generation mobile broadband network, which covers 40sq km of the capital and includes 25 4G sites.

Earlier this month, O2 revealed that it has achieved download speeds of up to 150Mbps during the pilot scheme, while average rates have been between 20 and 50Mbps.

Delivering an advance on traditional microwave technologies, CBN's system can be used to efficiently manage the significant amounts of data traffic faced by mobile network operators.

According to Business Weekly, the company's chief executive Graham Peel said 4G represents "enormous promise" for carriers and end users, but stressed that the "huge volumes" of data generated by these services require a new approach to backhaul and wider network design issues.

"It is a challenge we designed our technology to meet - which delivers the capacity requirement for 4G, whilst bringing efficiency gains to reduce the cost per MB for operators," he explained.

"We're delighted with the positive results published by O2 and look forward to the growing opportunities 4G and other data-centric mobile networks are bringing to our markets across the globe."

CBN believes 4G can offer faster services than even the most advanced fibre optic broadband connections, allowing seamless streaming of high-definition movies and the ability to download 500MB files in less than one minute.

O2 began trialling the technology in London last November, offering hundreds of venue owners, consumers and businesses the opportunity to test the super-fast mobile broadband service.

The network stretches from Hyde Park to The O2 in Greenwich, taking in key sites such as Canary Wharf, Kings Cross, South Bank and Westminster.
More than 1,000 public buildings in the UK will gain free Wi-Fi by March 2015.

Glastonbury Festival attendees will be able to access superfast broadband thanks to a herd of technical cows.

South Lakes MP and chairman of the Liberal Democrats Tim Farron has urged BT to be more transparent about its fibre optic rollout.

Engineers are working to bring superfast broadband to the Isle of Wight.

The north Wales town of Rhyl will now be covered by EE's 4GEE internet offering.

A council in Kent has agreed a contract with a data centre in Maidstone.