Dungannon councillor hits out at slow broadband
Some County Tyrone residents have little or no broadband access.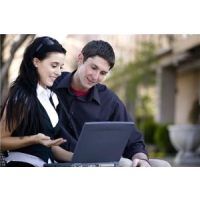 Slow or non-existent broadband access is affecting hundreds of families in the Clogher Valley area of County Tyrone, according to Dungannon Borough Council chief Anthony McGonnell.

The SDLP representative said he has been "inundated" with complaints about the poor quality of broadband connectivity in Clogher Valley and Killeeshill, reports the Tyrone Times.

This lack of connectivity is largely a thing of the past in Northern Ireland. An Ofcom study published earlier this year found 97 per cent of properties across the country are served by super-fast broadband, compared to just 58 per cent across the whole of the UK.

Despite the quality of broadband available in other parts of Northern Ireland, Mr McGonnell stressed the quality of internet access in areas of his constituency is having severe social and financial repercussions.

Families and small businesses in Clogher Valley are "suffering greatly", the councillor stressed, as only very limited services are available to properties that are a long distance from the local exchanges at Pomeroy, Donaghmore and Ballygawley.

Far from improving, Mr McGonnell claimed the situation has actually got worse in recent months, meaning children are forced to stay up late in order to email their homework and download classroom projects.

Some youngsters are even being forced to travel to the homes of friends and relatives with faster broadband connections in order to finish their assignments. This is causing them "severe stress" and hampering their academic performance, he said.

Local businesses are also suffering, as they are unable to compete with rivals in areas that have access to better internet services, the council chief added.

Mr McGonnell commented: "This is supposed to be an age of equality, yet here is a glaring example of inequality that is not being addressed."

He hit out at the Northern Ireland Executive for failing to address the problem, stating: "We've heard the promises to improve internet access, but local families have not seen a single benefit from all the promises made."
A new deal with npower will see BT source all of its UK electricity from renewable sources.

Exclusively online public service contact is not a popular option among UK citizens.

A Labour government would encourage everyone to pick up basic digital skills, according to Shadow Culture Minister Helen Goodman.

A further 10,000 households signed up for broadband with TalkTalk in the first quarter of 2013.

Local providers could be the answer to Norfolk's current broadband woes.

Alan Johnson MP has applauded KC for funding the rollout of super-fast broadband.