Everything Everywhere sees slump in broadband revenues
The company blamed the fall in broadband income for its decline in year-on-year earnings.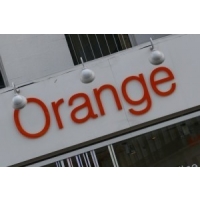 Everything Everywhere has blamed falling broadband and equipment income for the decline in revenues it suffered during the first quarter of 2011.

In the three months to March 31st, the parent company of network operators Orange and T-Mobile saw total earnings fall 1.7 per cent year on year excluding regulation.

As well as its home broadband struggles, the telecoms firm's revenue slump was blamed on a change in its wholesale portfolio last April following a strategic review.

However, the financial publication was not all bad news. Proceeds from mobile services continued to grow, rising 1.6 per cent on the corresponding quarter of 2010.

Contract customer additions increased by 160,000 quarter on quarter, representing a rise of almost one million over the past 12 months.

Subscribers on post-paid agreements now make up 45 per cent of the Orange and T-Mobile user base, up from 41 per cent at the same time last year.

Churn continued on its long-term improvement, falling from 1.5 per cent to 1.3 per cent.

Orange also fared well in the latest JD Power and Associates report on customer satisfaction among fixed-line and mobile broadband customers.

The carrier came fourth on the list of home internet providers, beating off the likes of Virgin Media, TalkTalk, BT and AOL.

It performed even better in the mobile broadband survey, finishing second behind O2 with a score of 629 from a possible 1,000 - ten points above the industry average.

Tom Alexander, chief executive of Everything Everywhere, said the creation of the UK's first "super-network" has given the company "significant momentum".

He added: "Despite a challenging competitive and economic environment, we've added 160,000 post-paid customers, sustaining growth in service revenues, up 1.6 per cent.

"It has also been a second successive quarter of strong growth in T-Mobile's contract customer base, following our investment in the brand."
Bicton Church of England Primary School is the first school to gain access to fibre broadband under Connecting Shropshire.

Broadband East Riding is set to deliver superfast broadband to an additional 20,000 properties.

Four villages will soon benefit from quicker internet speeds thanks to the Digital Scotland Superfast Broadband initiative.

BT Business has signed contracts worth £9 million with Odeon and European Metal Recycling.

The Superfast Surrey fibre broadband rollout is now more than three-quarters complete.

Residents on a Yeovil housing estate are campaigning for their area to receive better broadband services.