ITU says smart regulation can boost broadband access
The UN body said improved regulation could encourage greater openness on broadband deployments.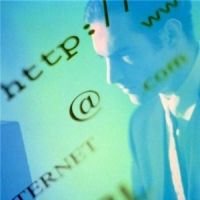 Best practice guidelines aimed at encouraging the global rollout of broadband have been adopted at the International Telecommunication Union (ITU) Global Symposium for Regulators (GSR).

"Smart" regulation is necessary to encourage the use of incentives to boost broadband coverage and create a spirit of openness, the UN agency insisted.

Delegates at the conference, held in Armenia City, Colombia, focused their attention on a wide variety of web-related services and applications, including the pricing of wireless broadband spectrum, satellite and open access regulation, and financing universal connectivity.

Other subjects discussed ranged from establishing regional initiatives to extend the scope of broadband networks to setting national broadband plans, policies and strategies.

Brahima Sanou, telecommunication development bureau director at the ITU, said: "We have seen over the years how regulatory reform plays an essential role in creating an environment where new technologies can flourish and be shared by all."

He insisted the implementation of "robust and flexible" frameworks for broadband regulation can help nations to make full use of new developments in information and communications technology (ICT).

The GSR meeting took place shortly after the ITU published a report detailing the significant gaps in broadband speeds and connectivity that exist across the world.

According to the UN body, Britain ranks fourth in the world for fixed-line broadband speed, with around two-thirds of subscribers enjoying download rates of more than 10Mbps. Only South Korea, Bulgaria and Portugal were placed ahead of the UK.

Ghana, Oman and Mongolia were among the poorest performers in the study.

"A new digital divide is unfolding between those with high-speed/capacity/quality access - as is the case in many high-income countries - and those with lower speed/capacity/quality access," Mr Sanou warned at the time.

The research also found that between 2008 and 2010, fixed broadband prices fell by 52 per cent, helping the overall cost of ICT services decline by 18 per cent.
Residents in Penistone are frustrated by their inadequate internet connections.

BT Business has signed contracts worth £9 million with Odeon and European Metal Recycling.

The Superfast Surrey fibre broadband rollout is now more than three-quarters complete.

Communities on the west coast of Scotland are set to gain access to better broadband thanks to BT's work to lay subsea cables.

Broadband East Riding is set to deliver superfast broadband to an additional 20,000 properties.

Residents on a Yeovil housing estate are campaigning for their area to receive better broadband services.