Need advice? Call our experts free on
0800 090 1342
Mobile broadband changing email habits, report shows
Consumers are increasingly using mobile broadband connections rather than fixed lines to view their emails each day, according to analysis from Return Path.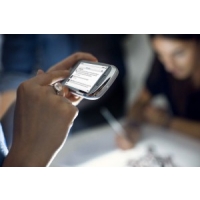 Mobile broadband-connected devices are increasingly becoming consumers' favourite way of viewing emails, according to a new industry report.
Analysis conducted by email services provider Return Path has shown that email readership on mobile devices is on track to surpass both webmail and desktop-based clients by the end of 2012.
The number of email opens on mobile devices grew by 82.4 per cent between March 2011 and 2012, meaning readership on mobile now accounts for 30 per cent of all email usage.
Around 85 per cent of mobile opens were conducted using Apple-branded devices, with the iPad in particular seeing a 54 per cent annual growth in email use, while 80 per cent of people surveyed said they check emails using their mobiles daily.
Return Path said this trend is likely to continue to gain pace as mobile broadband availability continues to reshape consumer internet usage habits, highlighting figures for the UK showing that 38 per cent of all mobile phones are now smartphones.
Matt Blumberg, chief executive officer of Return Path, said: "The future of computing is mobile. Our data clearly shows the trend for email consumption: more and more people are using smartphones and tablets and moving away from PCs and desktops."
This comes after a report from Juniper Research last month showed that the widening availability of mobile devices across the world is likely to place increasing strain on mobile broadband infrastructure.
According to the research, almost one-quarter of all traffic generated by laptops, games consoles and other gadgets by 2016 will utilise mobile connections, with annual data volumes set to hit 7,500 petabytes.
As such, it is becoming increasingly important for providers to bolster network capacity using new innovations such as 4G connectivity, as well as wireless backhaul and small cell technology, according to Juniper.