Need advice? Call our experts free on
0800 090 1342
North Devon and Torridge councils call for broadband support
A questionnaire has been launched by a group of south-west councils to assess demand for faster broadband in the region.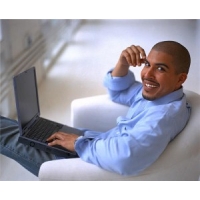 Residents and businesses in the south-west are being urged to register their interest in receiving faster broadband access by a new month-long campaign.
The initiative, led by Devon and Somerset county councils, aims to encourage people to complete a questionnaire that will be used by the local authorities to illustrate levels of demand for high-speed broadband connectivity in the area.
Entitled Keep up to Speed: Get Connected, the campaign is being supported by the likes of Torridge District Council and North Devon Council, and is part of the region's strategy to secure vital state funding for its future broadband strategy.
Some £50 million of super-fast broadband investment has been allocated to Devon and Somerset by government body Broadband Delivery UK, but the councils must secure additional funding from the private sector if their plans are to become reality. In order to win the backing of telecoms firms, the authorities need evidence to show that demand for faster broadband is high among local residents.
Ofcom figures show just four per cent of Somerset can currently take advantage of super-fast broadband.
The survey, which will remain open until February 29th 2012, includes questions about current broadband speeds, the services that are affected by slow connections and the online activities that consumers would utilise if they had next-generation access.
According to the councils involved in the initiative, at least 10,000 responses to the survey are needed for the scheme to be considered a success.
Brian Greenslade, leader of North Devon Council, said: "This is a once-in-a-lifetime opportunity for communities and businesses to have their say in the services that they need."
Torridge District Council boss Barry Parsons added: "It's vital that we get as many people and businesses to take part in this survey. We need to build a picture of where the worst areas are and what the demand is for better broadband in those areas."