Need advice? Call our experts free on
0800 090 1342
North Lincolnshire Council demands super-fast broadband support
Residents and businesses in North Lincolnshire are being urged to complete a survey on broadband provision.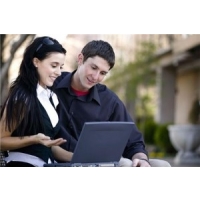 North Lincolnshire Council (NLC) is calling for more residents and businesses to support its drive for super-fast broadband by completing a survey.
The online broadband questionnaire has so far been completed by more than 700 people, with the local authority using the results to ascertain which communities are in greatest need of faster connectivity.
Plans are afoot for universal broadband to be rolled out across North Lincolnshire by March 2015, by which time 90 per cent of properties will be able to access a super-fast service.
However, NLC insisted that if this goal is to be achieved, even more people need to get behind the campaign and fill in the survey, which includes questions on current levels of broadband provision and how existing services can be improved.
To help realise its broadband strategy, the local authority secured £2.6 million of funding from government agency Broadband Delivery UK to develop the initiative on behalf of itself and North East Lincolnshire Council.
Match funding has been provided by each council, taking the total cash pot to more than £5 million.
Neil Poole, cabinet member for finance, procurement and IT at NLC, said a decent broadband service is needed if the area is to be at the "cutting edge" of innovation and business growth.
"Traditionally, particularly in the more rural areas, broadband is very slow. And this simply isn't good enough," he commented.
"We need to catch up with other areas and that is what we intend to do. Having super-fast broadband is an added attraction to any new business.
"But it's not just business views we need, we need the views of residents too."
The announcement comes just days after a group of local MPs - Martin Vickers, Andrew Percy, Nic Dakin and Austin Mitchell - wrote a joint letter to Culture Secretary Jeremy Hunt calling for him to allocate North Lincolnshire's broadband funding as soon as possible.