Study shows global broadband lines passed 523m in 2010
The number of active connections at the end of last year stood at 523,066,022.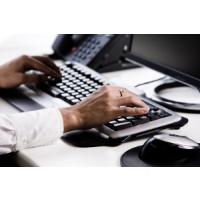 More than 55 million new broadband lines were added across the world in 2010, new figures have shown.

Statistics compiled for the Broadband Forum by Point Topic revealed the total number of subscribers surpassed half a billion in July and continued to climb, reaching 523,066,022 by the end of the year.

Germany was found to be the European country with the most active broadband connections with just under 27 million. France and the UK came in second and third place with 19.9 million and 19.6 million respectively.

On a global scale, China has the most lines with 136.5 million, well ahead of its nearest rival - the US - which has 87 million.

India is expected to continue its rapid broadband growth and could even make the top ten by the end of 2011.

The report follows on from In-Stat research carried out last year, in which the analyst predicted the total worldwide number of broadband subscribers will exceed one billion by 2013.
BT Business has signed contracts worth £9 million with Odeon and European Metal Recycling.

The Superfast Surrey fibre broadband rollout is now more than three-quarters complete.

Telford and Wrekin Council is set to submit a bid to Broadband Delivery UK to bring improved internet speeds to the local area.

Broadband East Riding is set to deliver superfast broadband to an additional 20,000 properties.

Residents on a Yeovil housing estate are campaigning for their area to receive better broadband services.

Superfast broadband is coming to more homes and businesses in West Yorkshire.