TalkTalk to invest £50k in Aberdeenshire broadband
A substantial investment in Aberdeenshire's broadband infrastructure has been announced by TalkTalk.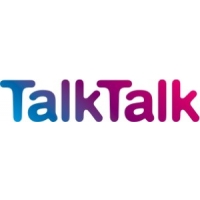 TalkTalk is set to invest tens of thousands of pounds in its next-generation network to bring more affordable broadband to part of Aberdeenshire.

The company is in the process of expanding the coverage of its broadband infrastructure in the area, allowing customers in Alford, Donside and other communities to take advantage of fast and reliable internet access, reports the Donside Piper.

In total, TalkTalk will spend £50,000 on the network upgrade, while the internet service provider has also agreed to sponsor local football teams Alford AFC and Donside Juvenile FC for 12 months.

Commercial director at TalkTalk Tristia Clarke said: "Investing in the local area allows us to bring our great-value offers to even more families in the area."

She added that the company is proud to be sponsoring the sports teams, commenting: "They are in the heart of the community and we wish them every success."

During the first quarter of 2012, TalkTalk unbundled 170 new exchanges, taking the total coverage of its next-generation network to 2,508 exchanges.
The Superfast Surrey fibre broadband rollout is now more than three-quarters complete.

Telford and Wrekin Council is set to submit a bid to Broadband Delivery UK to bring improved internet speeds to the local area.

Nicola Sturgeon has announced an additional £2.5 million will be invested into bringing superfast broadband to rural Scotland.

Residents on a Yeovil housing estate are campaigning for their area to receive better broadband services.

Superfast broadband is coming to more homes and businesses in West Yorkshire.

The FSB is calling on the government to improve its business broadband rollout.