Need advice? Call our experts free on
0800 090 1342
Akamai reports surge in UK high-speed broadband adoption
Uptake of broadband services with speeds of 10Mbps or more rose rapidly during Q3 2012, according to Akamai.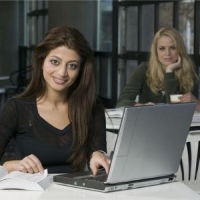 Adoption of high-speed broadband services in the UK surged during the third quarter (Q3) of 2012, according to new figures from Akamai.
The content delivery network operator's latest State of the Internet report revealed that growth of broadband connections with speeds of 10Mbps or greater stood at 145 per cent in the three months to September, when compared with the same point in 2011.
This upturn was the most significant of any EU nation, although rapid uptake of these so-called 'high broadband' products was also recorded in countries such as Spain (111 per cent), France (79 per cent) and Finland (73 per cent).
On a global scale, adoption of these broadband services rose to 11 per cent in Q3.
While broadband speeds of 10Mbps and above appear to be increasing in prevalence in the UK, super-fast products - offering download rates of at least 24Mbps - have taken longer to catch on.
Ofcom figures published last November showed that just seven per cent of UK properties had a super-fast connection.