Need advice? Call our experts free on
0800 090 1342
Better Broadband for Norfolk extension announced
Better Broadband for Norfolk is delivering on its promise and has received a boost through a new funding announcement.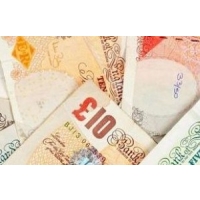 A significant additional investment in the Better Broadband for Norfolk programme has been announced, with the project to reach 90 per cent of Norfolk premises under this latest round of funding.
Launched two years ago, the scheme is a partnership between Norfolk County Council and BT, and has proved a considerable success to date, with thousands of people connected to improved broadband services across the county as a result of the scheme.
Now, a new £17.9 million deal has been struck that will see further fibre optic installations over the coming months and more people able to access faster download speeds.
This next phase of the scheme is targeted at providing better broadband for up to 25,000 local residents and businesses, and will see £5.9 million invested into the new fibre optic network by BT, £6 million from Westminster, £5 million from the New Anglia Local Enterprise Partnership and the remainder from Norfolk County Council.