Need advice? Call our experts free on
0800 090 1342
Broadband benefits for Leicestershire residents
Thousands of homes and businesses in Leicestershire have benefited from the Superfast Leicestershire project to date.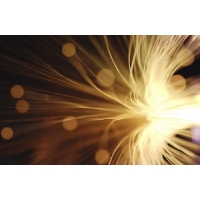 The ongoing Superfast Leicestershire project is now providing connectivity benefits to more than 23,000 homes and businesses across the county.
As part of the £18.8 million partnership between network operator BT and Leicestershire County Council, the Burton Mail reports that to date enough fibre optic cabling has been laid in the area to stretch from Leicester to Southampton.
The initiative forms part of ongoing efforts to deliver superfast services to 95 per cent of UK residents by the end of 2017.
Leicestershire County Council's Cabinet Member for Broadband Pam Posnet said: "We're now more than a third of the way to reaching our target of 62,000 homes and businesses. Superfast broadband makes a huge difference to communities and is also helping to boost our economy."
Work to deliver improved access to superfast connectivity will now continue across the county and across the UK in general.