Need advice? Call our experts free on
0800 090 1342
Broadband performance report to be published in Q1 2011
Epitiro and YouGov will release their report towards the start of next year.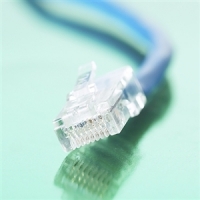 A study of UK
broadband
performance and customer satisfaction will be published in the new year.
Carried out by YouGov and broadband measurement specialist Epitiro, the report will be available in the first quarter of 2011, with the latter organisation holding its first industry consultation and preview of the publication today (November 24th 2010).
Members of the YouGov consumer panel will give their opinions on a range of issues related to their
home broadband
provider, including overall satisfaction, perceived performance and value.
Meanwhile, Epitiro's software will be supplied to 300,000 YouGov panel members and will automatically monitor their web connections.
"We're delighted to be working with Epitiro to provide a single body of research that combines both a consumer and technical viewpoint," remarked Marek Vaygelt, head of consumer, technology and telecoms consulting at YouGov.
A recent Ofcom study found the average UK broadband download speed in May stood at 5.2Mb/s, 1.1Mb/s faster than the figure recorded in April 2009.