Need advice? Call our experts free on
0800 090 1342
BT copper broadband upgrades praised by CLA
The work will benefit rural economies, according to the Country Land & Business Association.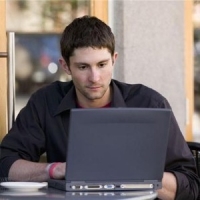 BT's plans to upgrade its copper broadband network and a proposed boost to mobile coverage will give greater economic power to rural communities, a campaign group has said.
The telecoms giant has revealed it will roll out higher-speed up to 20Mbps copper-based broadband to an additional 2.5 million properties by 2013, meaning the enhanced service will be available to around 90 per cent of premises.
An extra 800 exchanges are set to be upgraded as part of the project, half of which will be located in rural parts of the country.
The pledge from BT comes shortly after the company revealed its up to 20Mbps broadband product will be rolled out to an extra 140,000 homes and businesses in south-west England by next spring.
Some 150,000 Scottish and 100,000 Welsh properties have also been included in the infrastructure upgrade plan.
Responding to the news, president of the Country Land & Business Association (CLA) William Worsley said the rollout will provide a major boost to the rural economy, although he expressed concern that ten per cent of premises may never benefit from fixed broadband access.
"This is where the government's promised funding for rural broadband should be targeted," he stated.
Mr Worsley went on to welcome the Communications Consumer Panel's recommendation that Ofcom should use the upcoming auction of 4G broadband spectrum to boost current levels of mobile coverage across the country.
"We are worried that 4G mobile coverage, expected to be available in 2013/14, may not cover rural areas so we fully support the view of the Ofcom's Consumer Panel calling for all rural areas to be given 4G first," he remarked.
The CLA president added many of its members who are able to access broadband have complained the speed of the connection was unfairly advertised.
Earlier this week, Ofcom announced the average advertised 'up to' rate in May was 8.2Mbps higher than the typical real-world speed received by consumers.