Need advice? Call our experts free on
0800 090 1342
BT free broadband and calls deal ending soon
There are less than eight full days left for consumers to sign up for one of BT's broadband bundle promotions.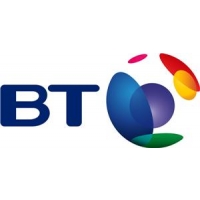 Consumers have less than eight full days to get their hands on
BT
's current free
broadband
and calls promotion.
The telecoms giant is offering three months of free usage for customers who sign up for BT Total Broadband Option 1 with the Anytime calls package before October 1st 2010.
During this discounted period, subscribers will only need to shell out for their home phone line rental, which is available from £9.49 per month.
After the initial three months, the
broadband bundle
will cost £15.99 per month, which is itself a reduction on the package's regular price of £19.99.
The deal includes up to 20Mb/s download speeds with a 10GB monthly usage allowance, plus free calls at any time of the day or night to other UK landlines.
In its results for the first quarter of its 2010-11 financial year, BT revealed that it attracted 96,000 new broadband subscribers during the three-month period.
It also reached a landmark in its
fibre optic broadband
rollout, with more than 1.5 million properties able to access the network.