Need advice? Call our experts free on
0800 090 1342
BT launches fibre optic broadband service in Trowbridge
The technology will be available to more than 14,000 properties in the area over the coming weeks.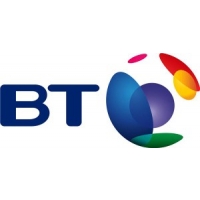 BT has announced the launch of its fibre optic broadband service in the Wiltshire town of Trowbridge.
The telecoms giant revealed more than 14,000 homes and businesses in the area will get access to download speeds of up to 40Mbps when its programme of infrastructure upgrades is completed in the coming weeks.
According to BT, its fibre-to-the-cabinet product enables subscribers to run multiple bandwidth-hungry applications simultaneously.
John Thomson, Wiltshire Council cabinet member for communities, hailed the news as a "very important development" and a "significant investment" in Trowbridge.
He added: "I welcome the opportunity for local householders and businesses to be at the forefront of benefiting from this exciting technology."
The move makes Trowbridge one of the best-connected parts of the UK, as local residents also have access to Virgin Media's "ultra-fast" up to 100Mbps fibre optic broadband infrastructure.
This service allows users to download an entire high-quality movie in less than a couple of minutes, the cable company has claimed.