Need advice? Call our experts free on
0800 090 1342
Cornwall Development Company welcomes fibre broadband rollout
BT's plans to bring fibre broadband to up to 90 per cent of Cornish properties have been praised.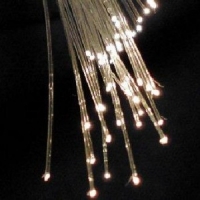 BT's rollout of fibre optic broadband in Cornwall has been described as a major boost to the south-west county's infrastructure.
The telecoms giant has hooked up the rural communities of Chacewater and Chiverton Cross and is planning to bring the service to as many as 90 per cent of properties in the region by 2014.
Nigel Ashcroft from the Cornwall Development Company welcomed the move, telling BBC News it is the "best piece of infrastructure" the county will get for the next two decades.
He said the programme of network upgrades is essential for local firms to be able to compete in a global economy.
"Our businesses, albeit small and in rural areas, are going to need the best connection to compete for the future," Mr Ashcroft added.
BT has revealed it is looking to bring fibre-to-the-home technology - offering download speeds of up to 100Mbps - to approximately half of all premises in Cornwall once the rollout is complete.