Need advice? Call our experts free on
0800 090 1342
Council assists farmer in broadband connection
A local council has announced its help means a farmer can now communicate with his relatives in Australia.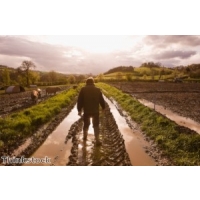 A farmer in Northamptonshire has managed to connect to the internet with the help of the Northamptonshire County Council.
Staff at the local authority worked with the National Farmers Union and Avonline Broadband to help Bruce Wilkinson to get access to broadband, reports the Northants Telegraph.
Mr Wilkinson, who runs a 500 acre site at Glapthorn, near Oundle, grows miscanthus, which is mainly used as a biomass crop, but struggled to expand his business without proper internet access.
But now the farmer has had a satellite connection put in place that allows him to get reliable, high-speed downloads at any time of day.
Councillor Andre Gonzalez de Savage, who represents the area where Mr Wilkinson lives, said: "The farming community is a key sector for Northamptonshire and through this partnership with Avonline Broadband we are able to provide an enhanced service for Mr Wilkinson and his business."