Need advice? Call our experts free on
0800 090 1342
Countryside Alliance warns of delay in rural broadband rollouts
The Countryside Alliance has argued it is taking too long to deploy super-fast broadband in rural areas.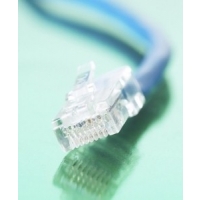 Plans to roll out super-fast broadband to rural communities have stalled, the Countryside Alliance has warned.
Four next-generation broadband pilot sites - Cumbria, Herefordshire, North Yorkshire and the Highlands and Islands - were named by the government in October 2010, but work on these projects is still yet to get underway.
Freedom of information requests revealed none of the four local councils had received any money from the Treasury, begun work on the networks or even chosen a company to install them, reports BBC News.
Despite this, a government spokesman insisted all four trials are making good progress and that ministers are still confident Britain will have the best super-fast broadband infrastructure in Europe by 2015.
But Alice Barnard, chief executive of the Countryside Alliance, was unconvinced and insisted people living in these four rural areas are stuck with no or unreliable broadband more than a year after the pilot sites were unveiled.
"Unless more is done to simplify the process of acquiring and implementing rural broadband projects, the digital divide will continue to grow and the money pledged by the coalition will remain all but worthless," she remarked.
A Department for Culture, Media and Sport spokesman stated the money for these projects has been allocated but will not be provided to the local authorities until spending on the programmes begins.
"This is standard practice in provision of capital grants," he insisted.
The government's broadband funding framework has come in for criticism from several parties, with some telecoms firms and councils choosing to withdraw from the scheme.
Bath and North East Somerset Council opted to push forward without state aid after claiming it would cost too much taxpayers' money to unlock its funding allocation, instead choosing to spend an initial £25,000 on exploring alternative solutions.
However, the authority has since pledged to reconsider after 14 councillors expressed concern about the decision.