Need advice? Call our experts free on
0800 090 1342
First residents benefit from Better Broadband for Oxfordshire
Fibre optic broadband has arrived in the Oxfordshire town of Ewelme.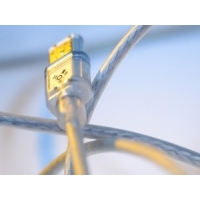 A community in Oxfordshire has learned it is the first in the region to gain access to fibre broadband, thanks to a county-wide rollout project.
The town of Ewelme will be introduced to the superfast service as part of Better Broadband for Oxfordshire, which is a collaborative project between BT and Oxfordshire County Council.
Organisers of the scheme have estimated they expect 90 per cent of the county to be covered by speeds of at least 24 Mbps in time for the end of 2015.
Oxfordshire County Council Leader Ian Hudspeth explained that the significance of having superfast broadband cannot be underestimated in the modern world, saying: "Broadband is now seen almost as a utility like water or electricity, yet there are areas where access is non-existent or far too slow."
However, he went on to hail the efforts in Ewelme, claiming the new network would bring immeasurable benefits to businesses, homeowners and students alike.
The move has also been praised by Communications Minister Ed Vaizey, who said the Ewelme switch-on was just the start of a digital transformation throughout Oxfordshire.