Need advice? Call our experts free on
0800 090 1342
Infonetics says 2012 was a standout year for broadband CPE devices
CPE device shipments generated revenues of almost billion last year.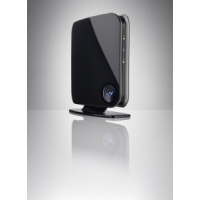 A new report has hailed 2012 as a "standout year" for broadband customer-premises equipment (CPE) devices.
Conducted by market intelligence firm Infonetics Research, the study revealed that CPE devices - such as set-top boxes, routers and telephones - generated revenues of .7 billion (£5.1 billion) in 2012, up by 13 per cent year on year.
The strongest growth was seen in the cable CPE segment, in which revenues surged by more than one-quarter over 2011.
Shipments of DSL CPE devices declined by four per cent, although VDSL equipment enjoyed an upturn of 39 per cent to 29 million units shipped. Nearly half of all DSL units sold last year were Wi-Fi-enabled.
Jeff Heynen, directing analyst for broadband access and pay TV at Infonetics Research, said the CPE market benefited from ongoing shifts in technology and the continuing need to support legacy broadband services.
"The growth of Wi-Fi-enabled CPE is proof positive that service providers are quickly moving to more integrated devices to control the user experience in the home," he added.