Need advice? Call our experts free on
0800 090 1342
New scheme to boost Plymouth's broadband skills
A new scheme will be launched, which is intended to boost Plymouth residents' broadband knowledge.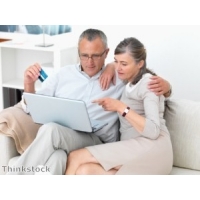 A new initiative, which is one of the largest of its kind in the UK, has been launched to help Plymouth residents gain greater knowledge of broadband.
The Get IT Together programme will be launched on Monday (December 16th) at the city's Council House.
It will see an investment of £330,000 pumped into local technology classes and is part of BT's nationwide Connecting Society scheme, which aims to increase users' know-how as the service provider continues to roll out fibre optic broadband networks.
Attendees will be able to get involved with group sessions, which will have the potential to give thousands of people the confidence they need to utilise broadband technology.
Plymouth City Council Leader Tudor Evans explained that the benefits the programme will bring to local communities cannot be underestimated. He claimed the classes could help residents boost their employment prospects, gain better access to health services and save on energy bills.
He said: "It's the way the world is going and we want to take people with us, not leave them behind."