Need advice? Call our experts free on
0800 090 1342
Northern Ireland set for major 3G network upgrade
Some £25 million will be spent on improving mobile broadband networks in Northern Ireland.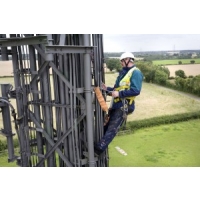 A major upgrade to Northern Ireland's mobile broadband infrastructure has been welcomed by the country's Enterprise Minister Arlene Foster.
The project, which will be carried out by Everything Everywhere and 3 Mobile as part of their Mobile Broadband Network Limited joint venture, will see 3G coverage in Northern Ireland extended to an estimated 94 per cent of the population by the end of this year at a cost of £25 million.
According to Ofcom, only 54 per cent of Northern Irish consumers are currently able to access 3G mobile broadband services.
Ms Foster described the announcement as "excellent news" for the country and said the Department of Enterprise, Trade and Investment (DETI) has long recognised the significant boost that advanced telecoms infrastructure can offer to the economy.
News of the investment comes at an important time, the minister claimed, as the DETI has consulted "extensively" on priority areas for telecoms investment from 2011-15 and has received backing for proposals to improve the delivery of high-speed mobile broadband technology.
She added the department is in "detailed discussions" with the UK government to secure a sizeable amount of funding to support the rollout of 4G mobile services, which are set to become available next year following an auction of free spectrum.
"I have been approached by the Mobile Operators Association and asked to sponsor an event at Parliament Buildings to stimulate debate on development of mobile networks," she added. "I will be writing to all MLAs in due course to encourage them to come along to this event and engage with the key stakeholders."
Last October, UK Chancellor George Osborne announced the Conservative-led coalition will invest up to £150 million to improve the quality of mobile services for the five to ten per cent of consumers and businesses struggling with poor or non-existent coverage.
The government is aiming to extend coverage to 99 per cent of the population.