Need advice? Call our experts free on
0800 090 1342
O2 chief stresses complexities of London 2012 planning
The company has spent £50 million on preparing for the Games next summer.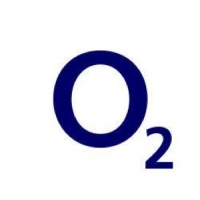 O2's chief operating officer Derek McManus has commented on the complexity of preparing the mobile broadband provider's network ahead of the 2012 Olympics.
Writing on the company's official blog, Mr McManus described its infrastructure as "the core of our business" and revealed the equivalent of £1.5 million is spent on improving coverage and capacity every day.
Some 1,550 new masts were built by the network operator last year in order to cope with the increased demand for mobile broadband usage from its 22 million customers.
However, Mr McManus insisted bringing a new transmitter online is not a simple process. Turning on a mast can take anything up to two years due to the UK's "complex" regulatory and planning environment, coupled with the difficulties of finding the ideal location and construction.
But the O2 chief stressed the carrier has faced even more challenges in the run-up to London 2012, as it prepares for "intense" demand in the capital from its own customers and the influx of tourists set to head to the UK to watch the Games.
Mobile network operators are expecting to serve 80 million mobile broadband customers across 100 locations during the international sporting event, with bandwidth usage set to see "huge spikes" during key moments, such as after a goal is scored.
"It's the equivalent of rush hour on the underground," Mr McManus explained.
O2 has invested £50 million in preparation for the Olympics, with some of the money spent on a pilot scheme at Twickenham - the home of English rugby - which saw its network divided into eighths.
"The results have been very encouraging," the O2 executive added. "We now see 99 per cent network access success rate, even when the stadium is full to capacity."
In order to cope with demand for broadband usage on the go during the Games, BT's vice president and director for London 2012 Stuart Hill told V3 that the telecoms giant is considering the rollout of a public Wi-Fi network covering the Olympic Park area.