Need advice? Call our experts free on
0800 090 1342
Ovum predicts huge growth for mobile broadband
Mobile broadband subscriptions are set to reach 3.2 billion by the end of 2015, it has been claimed.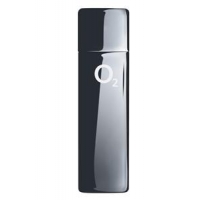 A new study has forecast substantial growth of global
mobile broadband
subscriptions over the coming years.
Ovum claimed that by the end of 2015, this type of
broadband
connection will be over 300 per cent more prevalent than traditional fixed-line offerings.
Approximately 3.2 billion mobile broadband subscriptions will be in place across the world by this time, compared with 785 million fixed broadband packages.
Principle analyst at Ovum Michael Philpott said the study is likely to be well received by mobile broadband operators - including
3 Mobile
,
T-Mobile
,
Orange
,
O2
,
Vodafone
and
Virgin Media
, which currently offer these deals in the UK.
While he described the figures as "startling", Mr Philpott said that fixed-line broadband providers should not be overly concerned.
"Fixed broadband is not as susceptible to fixed-to-mobile substitution as fixed voice was and growth opportunities are still possible in the fixed broadband market," he claimed.
Earlier this month, 3 was named as the UK's best mobile broadband provider in a YouGov survey.