Need advice? Call our experts free on
0800 090 1342
Quocirca claims no end in sight for UK 2G networks
Analyst at Quocirca Rob Bamforth expects UK 2G networks to remain operational for the foreseeable future.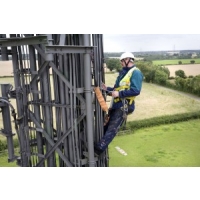 UK 2G networks are unlikely to be switched off for the foreseeable future, as they still play a key role in telecoms infrastructure, according to one analyst.
US network AT&T has revealed it intends to shut down its 2G network by 2017 but Rob Bamforth of Quocirca explained such a move would not be possible here, ComputerWeekly reports.
He noted it is far easier to achieve 100 per cent mobile phone coverage in the UK if 2G transmitters remain active, as they are currently the only option for some remote communities - which are generally larger than the "one-off properties" in the US.
In urban areas with strong 3G mobile broadband signal, 2G still plays a significant role, something "a lot of people don't realise", Mr Bamforth explained.
"When they make a call on a 3G phone in a 3G area, it is actually using the 2G network," he remarked, adding calls are moved over to 2G to free up 3G for mobile data "as much as 80 per cent of the time".
He claimed this is unlikely to change even when 4G is rolled out by operators, something that took a step closer last month with regulator Ofcom announcing an auction for the 4G spectrum will get underway at the end of the year.