Need advice? Call our experts free on
0800 090 1342
Scottish businesses 'need better education about broadband rollouts'
Businesses in Scotland need more information about broadband rollout projects, it has been suggested.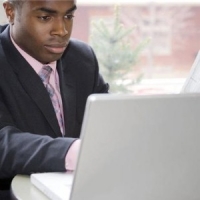 Businesses based in Scotland need greater encouragement to take steps to connect their firm to fast fibre broadband, an industry expert has stated.
Speaking to the Sunday Herald, European Civil Service Director General for Communications Networks Robert Madelin said the rollout of better broadband to businesses needs to be sped up.
More should be done to highlight the benefits of a superfast internet connection to companies in the country, he suggested.
Mr Madelin added "incumbent investors" such as BT and other bodies behind broadband rollouts need to be "less opaque" about their plans regarding which areas will be able to gain access to the high-speed technology, which means businesses can be left in the dark about where they stand.
He said this was a particularly prevalent problem in more rural parts of Scotland, where funding is not necessarily provided to bring fibre broadband to certain areas.
If businesses learnt they were not to be covered by a commercial rollout, they could begin to seek funding for alternative ways of gaining a connection, Mr Madelin concluded.