Need advice? Call our experts free on
0800 090 1342
Superfast broadband deal for Hampshire
Hampshire residents are to benefit from new superfast broadband services in the near future.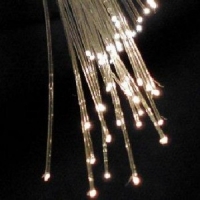 A new deal has been struck between Hampshire County Council and BT that will see new superfast connectivity enjoyed by thousands of local residents and businesses in the coming months.
Phase one of rollout plans will see 90 per cent of Hampshire residents connected to superfast services by the end of this year, but following a new agreement between the local authority and BT this figure is now being increased to 95 per cent, the Basingstoke Gazette reports.
Overall, this means an additional 34,500 properties will have superfast broadband by the end of 2015, building on the 59,500 homes and businesses that were already covered under plans.
BT Managing Director of Next Generation Access Bill Murphy commented: "We are pleased to have the opportunity to work with Hampshire County Council to further extend the availability of superfast broadband in the county."
He added that the service provider remains committed to ensuring as many people as possible can access superfast broadband connectivity in the years ahead.