Need advice? Call our experts free on
0800 090 1342
TalkTalk committed to value, says Dido Harding
Chief executive of TalkTalk Dido Harding has claimed the broadband provider's Next Generation Network is the key to the value it offers.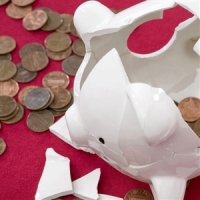 TalkTalk
's chief executive has claimed the
bundle
provider is focused on offering its subscribers the best possible value for money.
Writing on the TalkTalk blog, Dido Harding argued that good value is about more than cut-price
broadband
, stating that cutting-edge technology and innovative products also play a part.
In order to achieve all of these goals, the company has invested in its Next Generation Network (NGN), which Ms Harding described as "one of the most advanced in the UK".
By owning and running its own network, TalkTalk is less reliant than some other internet service providers on renting
BT
's infrastructure, she explained.
"[This allows] us to keep costs down and pass on savings to our customers," the TalkTalk representative stated.
"At the same time, running our own NGN lets us innovate and introduce new products and services."
Last week, Ms Harding welcomed the news that TalkTalk had become one of 13 new companies to be given a place on the FTSE4Good Index Series, a list of the world's most ethically sound employers.