Need advice? Call our experts free on
0800 090 1342
UK misses out on top ten broadband speeds ranking
Akamai's new State of the Internet report revealed the UK's average broadband speed in the first quarter was 4.6Mbps.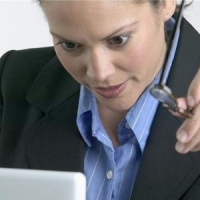 The UK has missed out on being named in the top ten countries for broadband speeds.
According to content delivery network operator Akamai's latest research, the average download rate offered by internet service providers in Britain stood at 4.6Mbps in the first quarter of 2011, up from 4.3Mbps in the final three-month period of 2010.
In contrast, South Korea - which topped the broadband speeds league table - offered typical capabilities of 14.4Mbps, while Ireland made it into tenth place with a figure of 5.6Mbps.
Hong Kong, Japan, the Netherlands and Romania were ranked from second to fifth respectively, but the US joined the UK in missing out on the top ten completely.
Across the world as a whole, the average broadband speed was measured at 2.1Mbps, marking a rise of 9.7 per cent year on year.
Despite the UK's disappointing performance, conflicting data published by Ofcom this week showed the country's typical connection rate stood at 6.8Mbps in May, up from 6.2Mbps last November and December.
"We are now seeing consumers increasingly move to higher rated services and enjoying genuinely faster speeds," commented Ed Richards, the regulator's chief executive.
Elsewhere in Akamai's State of the Internet report, figures indicated a rise in the number of global broadband users. More than 584 million unique IP addresses were recorded in the first quarter, up 5.2 per cent on the total from the end of last year.
The top ten countries and regions accounted for 70 per cent of these addresses, illustrating that a proportionately small number of locations are responsible for the bulk of internet users.
Researchers went on to reveal growth in mobile broadband data, which now represents more than double the volume of traffic created by voice calls.
Overall mobile data consumption, measured by Ericsson, rose 130 per cent in the 12 months to March 31st.