Need advice? Call our experts free on
0800 090 1342
UK to have fastest broadband by 2015, Culture Secretary pledges
Jeremy Hunt has stated his aim to provide the fastest broadband in Europe for UK residents.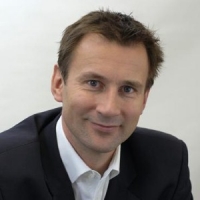 Culture Secretary Jeremy Hunt has pledged to deliver to the UK the fastest broadband network in Europe by 2015.
The news brings clarification to the government's aims for the improvement of UK broadband infrastructure by the end of this parliament and follows the publication of a report from the House of Lords into the latest national broadband strategy.
Mr Hunt commented: "Getting the plumbing right for our digital economy is not just an advantage to consumers - it is also essential for our digital and creative industries."
He added that delivering the fastest European network will be a significant boon to these sectors, allowing them to quickly and easily transfer large data files effortlessly around the world.
The announcement follows recent comments from MP for Edinburgh West Mike Crockart, who backed proposals for the rollout of new super-fast broadband infrastructure in the Scottish capital, claiming the move is "very good news" for the city.
Plans for the improvement of broadband access in Edinburgh include the delivery of wireless hotspots in parks, squares and other public spaces.