Need advice? Call our experts free on
0800 090 1342
Picochip says London mobile broadband network needs 70,000 small cells
The infrastructure needs improving if it is to provide "world-class" mobile broadband.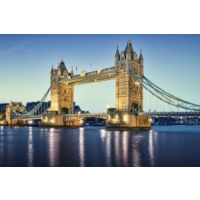 Another 70,000 small cells need to be installed in London if the capital is to have a "world-class" mobile broadband network, according to a telecoms equipment firm.
Picochip claimed this measure is required for Long-Term Evolution services to be rolled out across the city by 2015, when the government is aiming to have delivered the best super-fast broadband infrastructure in Europe.
Among the 70,000 small cells will be 2,000 nodes covering the London Underground network, the company's chief technology officer Doug Pulley explained at the Bath Basestation conference.
The remainder would need to be divided between enterprises such as large tower blocks, as well as retailers - from large shopping centres to small, independent stores - outdoor metropolitan areas and underground walkways and stations.
If these measures are achieved, mobile broadband networks will be able to cope with rising usage and will deliver minimal traffic congestion, Dr Pulley said.
He stressed that these improvements are particularly necessary ahead of the Olympic Games, when London mayor Boris Johnson admitted the networks are likely to struggle.
"While Wi-Fi will offer some respite to the network, ultimately London's population density means that small cells, deployed in the most congested areas, are the only way for the mobile networks to cope with the traffic," Dr Pulley commented.
Vice president of marketing at Picochip Rupert Baines insisted that while 70,000 small cells may sound like a lot, the costs associated will be lower than improving mobile broadband infrastructure with big basestations.
The study comes in the same week that 3 Mobile warned it is at risk of running out of network capacity in urban areas by the end of next year unless it is able to acquire additional spectrum.
David Dyson, the carrier's chief executive, argued that rival network operators are eager to delay the forthcoming 4G spectrum auction in an attempt to "squeeze us out of the market".