Need advice? Call our experts free on
0800 090 1342
Plusnet pledges to offer cheapest standalone broadband
Consumers can get the cheapest broadband in the country without having to commit to a bundle deal by signing up with Plusnet, it has been claimed.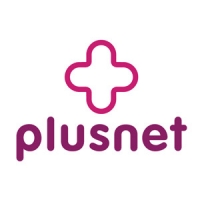 Plusnet
has launched a new promotion in which it claims to offer the cheapest standalone
broadband
in the UK.
The internet service provider has stated that consumers will be unable to find a lower-priced broadband package without having to
bundle
in a phone service.
It explained that its
home broadband
proposition will cost subscribers the same amount whether they choose to take out a Plusnet landline or stick with their existing deal.
However, the company insisted its line rental of £11.25 per month is cheaper than comparable offers from
BT
,
TalkTalk
and
Virgin Media
.
Furthermore, Plusnet pledged to beat any like-for-like quote on broadband if a lower price is found.
The promise is only available in conjunction with Plusnet's Value Broadband tariff, which includes a 10GB monthly usage allowance and download speeds of up to 20Mb/s.
It costs £6.49 per month and also comes with a free wireless router, while no activation is required for customers who sign up for a
broadband bundle
including a landline.