Need advice? Call our experts free on
0800 090 1342
New ISPA Council chair outlines plans
Mark Gracey said he is keen to work with council members on the upcoming Communications Bill.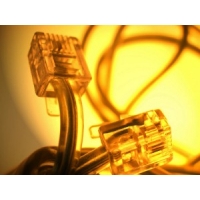 The newly appointed chair of the Internet Service Providers' Association (ISPA) Council has pledged to work with members of the body on the government's Communications Bill and other key industry issues.
Mark Gracey was named as the new chair following a vote at the ISPA's annual meeting, replacing former incumbent Jessica Hendrie-Liano, who has held the role for the past decade.
A member of the industry since 1995, his previous jobs include a place on the Internet Watch Foundation's Funding Council, while he has also been a member of the .uk Policy Stakeholder Committee at Nominet. His is currently the regulatory manager at Cable & Wireless subsidiary THUS.
Commenting on his new position, Mr Gracey thanked his predecessor for her years of hard work and outlined his goals for the future.
"I look forward to working with the ISPA Council and our 200-plus members on issues facing the industry, including the upcoming Communications Bill and ongoing work around online copyright infringement," he said.
In an open letter written in May, Culture Secretary Jeremy Hunt took the first step towards the implementation of the Communications Bill by launching a consultation on how a new regulatory framework for the sector could keep pace with changes in technology and other innovations.
The response period for the consultation closed at the end of last month, with the government planning to publish a Green Paper on the matter later this year, followed by a White Paper and draft version of the legislation by April 2013.
At the time, Mr Hunt stressed the importance of keeping the UK "ahead of the curve" for broadband and other telecoms services, and urged industry members to imagine what the market will look like in 15 years.
"We want a communications framework that will drive growth and innovation, remove unnecessary burdens and continue to protect consumers and the public," he commented.