Need advice? Call our experts free on
0800 090 1342
O2 threatens legal action against early 4G rollout
O2 could challenge Ofcom's decision to allow Everything Everywhere to roll out 4G in the UK this year.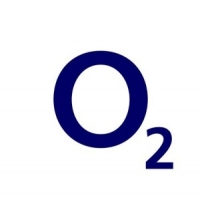 The threat of legal action from O2 could damage plans to roll out super-fast 4G mobile broadband services in the UK before the end of the year.
Ofcom has given backing to Everything Everywhere's (EE's) goal to deploy the country's first 4G networks before Christmas using existing spectrum owned by Orange and T-Mobile.
However, Telefonica - which owns rival carrier O2 - has written to the regulator warning that it may be forced to challenge the decision, reports the Guardian.
O2 and Vodafone have both been upset by Ofcom's ruling, which would give EE a head start of up to 12 months on rolling out 4G in the UK.
This is because other networks have to wait for the spectrum auction to secure sufficient spectrum to support the deployment of 4G.
Speaking to the newspaper, an Ofcom spokesman declined to comment on any potential challenge from O2, but said: "The consultation responses raised a number of detailed issues that we considered very carefully before reaching our final decision."