B4RN says rural UK should not miss out on fibre broadband
Christine Conder of B4RN has said it is not fair for rural communities to be overlooked in fibre broadband deployments.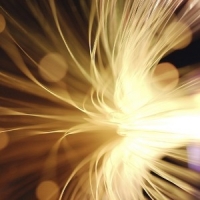 Fibre optic broadband represents the best option for improving connectivity, even in rural areas, according to one of the founders of a community broadband project.

Christine Conder of Broadband for the Rural North (B4RN) argued that remote and rural locations should not miss out on advanced internet infrastructure, even though telecoms firms typically consider it uneconomical to roll out the technology in these areas.

"It's not that rural people don't have options, there's satellite and wireless for example, but the best option is optical fibre and rural people shouldn't be excluded from this," she was quoted by Farmers Weekly as saying.

The B4RN initiative aims to deliver ultra-fast fibre-to-the-home broadband to 1,452 households in north Lancashire, with the project set to involve laying almost 300km of fibre optic cables.

To keep costs as low as possible, local farmers have agreed to dig the trenches using their own machinery and provide up to £2 million in materials, while funds are being raised through a share offer.

Professor Barry Forde, chief executive of B4RN, recently announced that the sale of shares had raised sufficient money for the digging phase of the network rollout to commence at the end of March.

At the time, Professor Forde said the response to the share issue had exceeded the organisation's highest hopes.

"This proves that the appetite for investment and support of such community-owned broadband projects is alive and well, and that solving the problem of rural broadband for the next generation is prompting people to invest," he added.

Purchasing shares is not a requirement for those taking part in the project, but most residents in north Lancashire who want to be connected to the B4RN network have bought them at £1 per share.

There is no opportunity for a capital gain from the shares, but they do offer tax relief and attract an annual rate of interest.
Residents in Penistone are frustrated by their inadequate internet connections.

Bicton Church of England Primary School is the first school to gain access to fibre broadband under Connecting Shropshire.

Broadband East Riding is set to deliver superfast broadband to an additional 20,000 properties.

Communities on the west coast of Scotland are set to gain access to better broadband thanks to BT's work to lay subsea cables.

BT Business has signed contracts worth £9 million with Odeon and European Metal Recycling.

The Superfast Surrey fibre broadband rollout is now more than three-quarters complete.