Need advice? Call our experts free on
0800 090 1342
BT rolls out fibre optic broadband to Bathgate
The first residents in Bathgate, West Lothian can now sign up for super-fast broadband with BT.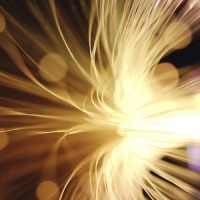 Bathgate has become the latest town in West Lothian to gain access to BT's fibre optic broadband service.
The first homes and businesses in the area can now sign up for the technology, which will be rolled out to more than 6,300 properties over the coming weeks.
Nearby exchanges at Livingston Station and Mid Calder have already been upgraded by the telecoms giant, while Broxburn and Livingston are set to be improved later this year.
By next spring, over 34,000 residential and commercial premises in West Lothian will be passed by BT's fibre optic broadband network.
Michael Connarty, MP for Linlithgow and East Falkirk, said: "Super-fast broadband will create new opportunities for many people in our area, giving our businesses a competitive edge as well as opening new doors for people of every age and background."
Last week, BT announced that ten million properties across the UK are now served by its fibre optic broadband infrastructure.