Farmers without broadband access could face fines
Welsh broadband providers eXwavia has warned that farmers in the country could face fines for not utilising online services, despite not having access to broadband.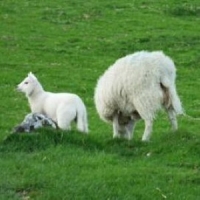 Welsh farmers without access to super-fast broadband could face fines from the government for not utilising online services and databases provided by the government, a Welsh internet service provider has warned.

Annette Burgess, managing director of eXwavia, argued that farmers in rural areas of Wales without sufficient broadband provision could fall foul of government regulation designed to ensure farmers register many of their detail online.

"On the one hand farmers are being told they will have to register and access more and more details online and yet the broadband access required to fulfil this is minimal," Ms Burgess told Farming UK.

She explained that eXwavia has spoken to representatives of the National Farmers' Union (NFU) and the Farmers' Union of Wales about the issue, which could see rural workers fined for not providing the relevant details online despite having very little opportunity to access the internet.

It is important that the government commits to helping Welsh farmers access the internet through infrastructure creation and IT training before any scheme such as this is rolled out, concluded Ms Burgess.

Former NFU Wales President and Anglesey farmer Peredur Hughes called the government plans to put a compulsory electronic Sheep Database into place "unjust" given the uneven spread of broadband access across the country.

"There's a belief within the farming community that they either cannot get broadband or the speeds are so slow it's impossible to run their business," added Mr Hughes.

He added that farming unions have been in touch with both the government and private broadband providers to discuss how this situation can be alleviated.

Broadband provider eXwavia has focused its efforts on providing next-generation broadband access to areas of rural Wales often considered not-spots, recently helping a caravan site on the Isle of Anglesey by installing a connection in the area with the help of infrastructure expert FibreSpeed.
BT Business has signed contracts worth £9 million with Odeon and European Metal Recycling.

The Superfast Surrey fibre broadband rollout is now more than three-quarters complete.

Superfast broadband is coming to more homes and businesses in West Yorkshire.

Broadband East Riding is set to deliver superfast broadband to an additional 20,000 properties.

Telford and Wrekin Council is set to submit a bid to Broadband Delivery UK to bring improved internet speeds to the local area.

Nicola Sturgeon has announced an additional £2.5 million will be invested into bringing superfast broadband to rural Scotland.