Need advice? Call our experts free on
0800 090 1342
Shireoaks residents support Notts broadband campaign
Nottinghamshire County Council's super-fast broadband campaign has been backed by Shireoaks residents.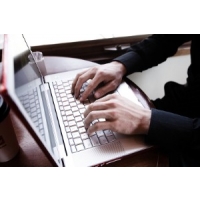 A campaign to roll out super-fast broadband across Nottinghamshire has been backed by a Shireoaks family frustrated with the performance of their slow connection.
Dawn Grudziak and Glenn Corrie revealed they were promised fast web access when they moved to the area two years ago, but have found the quality of their broadband line severely lacking, reports the Worksop Guardian.
If the family hook up more than one device to the internet at once, their broadband speed drops to a "ridiculous level", Mr Corrie explained.
Campaign website Shireoaks Broadband shines a light on the poor broadband available in the village, revealing that two street cabinets serve the area, but only one has been enabled to deliver fibre optic broadband.
As a result, the family have thrown their support behind Nottinghamshire County Council's pledge to bring super-fast broadband to 90 per cent of local properties by 2015.
However, Mr Corrie cautioned: "So many Shireoaks properties already have fibre optic, so it's unlikely the area would be prioritised for any further upgrade."