UK ranked eighth in OECD fixed broadband penetration league
The UK's total fixed broadband penetration stood at 33.3 subscriptions per 100 citizens in December 2011.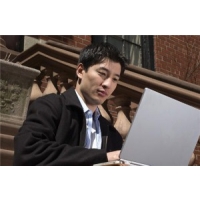 The UK has been ranked eighth in a list of countries with the highest fixed broadband penetration.

According to the Organisation for Economic Co-operation and Development (OECD), the uptake of fibre/LAN, DSL, cable and other forms of broadband stood at 33.3 subscriptions per 100 citizens last December.

This result put the UK level with Germany, but behind Switzerland, The Netherlands, Denmark, France, Norway, Korea and Iceland.

While the UK fared well for overall broadband penetration, take-up of fibre optic broadband services lagged behind many other developed nations.

Only 0.6 fibre/LAN subscriptions were recorded for every 100 citizens, well below the OECD average of 3.5. Korea led the way in terms of super-fast broadband access with 20.6 lines per 100 people, followed by Japan with 17.2.

For mobile wireless broadband services, the UK appeared well down the list in 16th place.

Penetration was recorded at 53.5 subscriptions for every 100 consumers, with standard mobile broadband lines standing at 45.2 and dedicated mobile data connections at 8.2.
Residents in Penistone are frustrated by their inadequate internet connections.

Bicton Church of England Primary School is the first school to gain access to fibre broadband under Connecting Shropshire.

Broadband East Riding is set to deliver superfast broadband to an additional 20,000 properties.

Communities on the west coast of Scotland are set to gain access to better broadband thanks to BT's work to lay subsea cables.

BT Business has signed contracts worth £9 million with Odeon and European Metal Recycling.

The Superfast Surrey fibre broadband rollout is now more than three-quarters complete.