Need advice? Call our experts free on
0800 090 1342
ABI predicts LTE mobile broadband lines will hit 80m by 2013
There will be 80 million super-fast LTE mobile broadband lines across the world by 2013.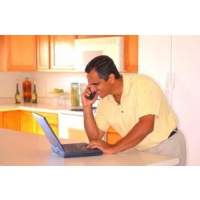 The global number of active super-fast mobile broadband lines will surge over the next year, according to ABI Research.
A new report from the telecoms analyst predicted there will be 80 million 4G Long-Term Evolution (LTE) connections across the world by 2013, with several more countries expected to adopt the technology in the next year or two.
However, despite the significantly faster speeds offered by LTE mobile broadband, ABI claimed service providers are choosing not to make a big deal of their rollout programmes.
"We are expecting to see more LTE networks lighting up in the next year or two, but operators are now taking a quieter approach when it comes to deployment," said Fei Feng Seet, research analyst for wireless.
ABI went on to state the preferred frequencies for 4G broadband services are the 700MHz and 2.6GHz bands, although the 1.8GHz and 2.5GHz bands have been utilised in countries such as Poland and Singapore.
In the UK, network operators will have the opportunity to deploy LTE networks using the 800MHz and 2.6GHz spectrum bands, but British consumers still face a lengthy wait for access to the technology.
Ofcom, the national telecoms regulator, recently announced a delay to the auction of LTE spectrum, meaning carriers will not have the opportunity to bid on new airwaves until the final quarter of 2012. Commercial services are not expected to be available until around 12 months after that.
ABI's report is not the first to predict rapid growth for 4G LTE technology, coming in the wake of a study from In-Stat that claimed the worldwide number of subscribers will rise by 3,400 per cent by 2015.
Analyst Chris Kissel commented: "3G will remain the predominant service subscription, also with robust growth, but over the next five years things will trend toward LTE as 4G service availability is ramped up."