Need advice? Call our experts free on
0800 090 1342
BSG: Political consensus on UK broadband
The UK's main political parties are in consensus regarding the way forward in delivering improved broadband infrastructure for the nation in the years ahead.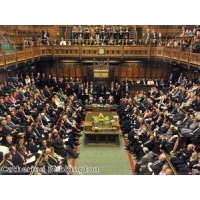 The Broadband Stakeholder Group (BSG) has revealed the considerable similarities in plans for the delivery of improved broadband infrastructure of the UK's main political parties following next month's election.
A BSG statement read: "All in all, it seems that the general direction is to push for steady improvements in connectivity and building on the current policy position - both fixed and mobile - rather than a radical departure."
According to the body, the only major drivers of a shift in policy from those that have already been set out out for the next parliament are therefore likely to be intervention either from the EU or the communications regulator, Ofcom.
However, BSG stated that with a major review of the UK's digital communications framework being undertaken in the near future, this is a possibility that could be more probable than many might realise.
Moreover, future broadband plans may need to be altered in the wake of the European Commission's upcoming strategy to deliver a Digital Single Market.