Need advice? Call our experts free on
0800 090 1342
Gigabit connections for Cotswold villages
An array of Gloucestershire villages are to receive ultrafast broadband upgrades.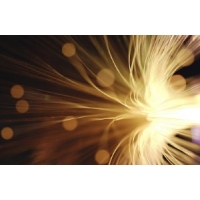 Rural villages in the Cotswold not currently covered under superfast broadband rollout plans are to receive an even better upgrade to online connectivity in the coming months.
New ultrafast connections offering download rates of up to 1 Gbps are to be installed following a new deal between Gloucestershire County Council and next-generation broadband provider Gigaclear.
As many as 6,000 homes and businesses will benefit from the new project, which will focus on the delivery of fibre-to-the-premises connections for areas that have been deemed hard-to-reach for more traditional broadband development.
Gloucestershire villages now set to benefit under the new deal include Guiting Power, Chedworth, Whelford, Bibury and Icomb.
Chedworth Broadband Champion Mark Aveline told the Gloucestershire Echo: "What Gigaclear will provide is the best possible solution of fibre to the homes in the final ten per cent not served by existing rollouts.
"The new service will be the envy of all."