Need advice? Call our experts free on
0800 090 1342
Mobile broadband shows 'unprecedented growth'
Mobile broadband is continuing to attract new consumers, an expert has revealed.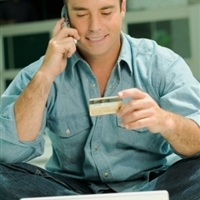 Data traffic levels across mobile broadband networks have seen "unprecedented" levels of growth, according to an industry insider.
Graham Payne, managing director of Mobile Broadband Network Ltd (MBNL), believes there is "every sign" that internet usage via mobile devices such as laptops will continue growing fast.
MBNL is a joint venture company owned by T-Mobile and 3, which was set up in December 2007 in anticipation of the mobile broadband trend.
According to the firm, the pooling of resources between leading broadband providers T-Mobile and 3 means that less energy is consumed and customers benefit from a superior broadband service.
T-Mobile and 3 have announced that they are on track to complete their infrastructure network programme by the end of the year, when it will become Europe's largest shared network.
The latest data published by ABI Research suggests that cellular and mobile broadband PC modem sales grew by more than 55 per cent in 2009.