Need advice? Call our experts free on
0800 090 1342
North/south 'broadband divide' revealed
Differences in superfast broadband coverage between the north and south of the UK have been revealed.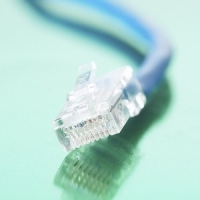 A new report has highlighted a significant disparity between the north and south of the UK when it comes to levels of coverage for superfast broadband connectivity.
The latest annual report from The Centre for Cities shows the penetration of broadband services continues to improve, but there is a growing split between areas of the country that are now able to receive superfast speeds.
Luton was shown to the best-connected city in the UK at present, with 88.9 per cent of the area's postcodes capable of receiving broadband at speeds of 30 Mbps or more. This compared to Hull - the worst UK city - with a penetration rate of just 12.9 per cent.
The report stated: "Nine out of the ten cities with the lowest percentage of fixed-line connections reaching superfast speeds are situated in the [north of England] and Scotland, with cities in Yorkshire accounting for four of these."
Conversely, seven of the best-connected cities in the UK are located in the south of England.